iPad
---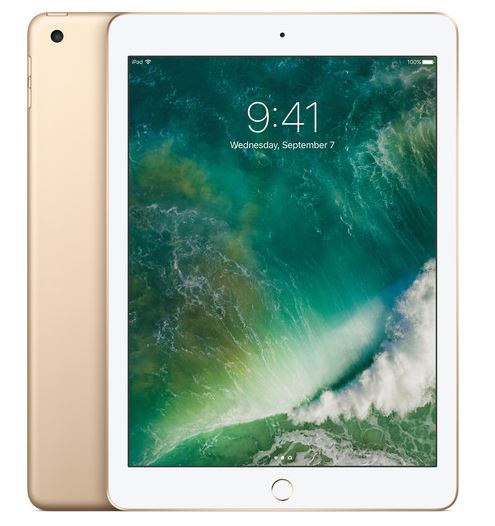 iPad
Categories: Hearing and Speech Loss
Brand: Apple
This powerful tablet has been programmed to suit those who have moderate to severe hearing loss and/or speech challenges. The helpful Apps that are installed are chosen based on your communication needs.
The iPad is personalized with an AppleID and protective case. Apps for hearing loss include Video Relay services, IP Relay services, and captioned telephone services. Apps for speech challenges include an Alternative Augmentative Communication (AAC) app that help individuals who are non-speaking or those whose speech is not usually understood by others. The standard App package for speech includes Proloquo2Go, but other AAC apps such as Proloquo4Text, TouchChat HD, or LAMP Words for Life can be substituted. The request must come from the Speech Language Pathologist.
The iPad does require Wi-Fi internet to utilize the apps. Once the application is approved, the iPad is shipped signature required via UPS within 30-45 business days.
Features****
Large and bright display with adjustable brightness settings
Wireless Internet (WiFi) capabilities 
Bluetooth pairing for headphones
Long battery life and rechargeable internal battery
USB charging, includes power adapter and cable
HD front and back cameras for video calling
Includes durable heavy-duty case for protection
Helpful video tutorials and tips: iAccessibility.com
****This product has a separate application process
If you would like an application, please contact us by phone or email
The iPad must remain in the protective case at all times, removal will void the warranty